Don Thompson – Swayzee, IN
"I have gone to Peffley's and the former Lundy's Wilderness Camp for 24 years. Everytime I think I should try a different lake to fish in Canada, I always say to myself: Why? Your camp is just like home with a great staff, good fishing, comfortable cabins and I see a lot of the same people every year. The thing I notice every year is new equipment and improvements when I return. Other camps I have been to certainly are not the same. My group has grown from an average of four to ten or twelve the past several years, and my friends can't wait to get back. Looking forward to seeing you in 2015.
Bill Weaver – Burlington, IA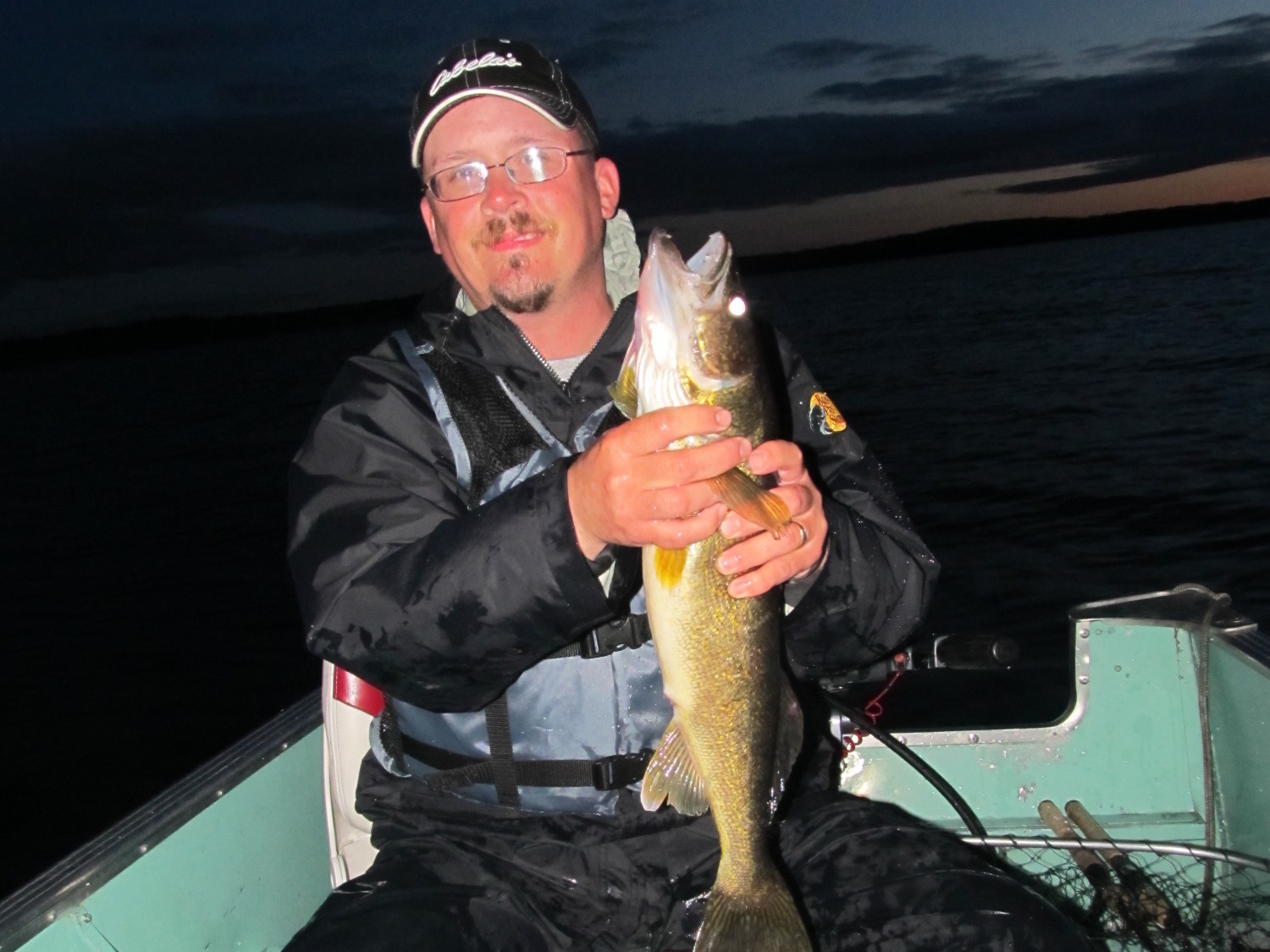 Fishing a Wabaskang hot spot in the late evening. A good sized lake that fishes like a small lake. Easy to read and easy to find fish for first timers. Peffley's is great for the family who just wants to relax and take it easy as well as the old time die-hard fisherman after a trophy.
Tom Casper – Beloit, WI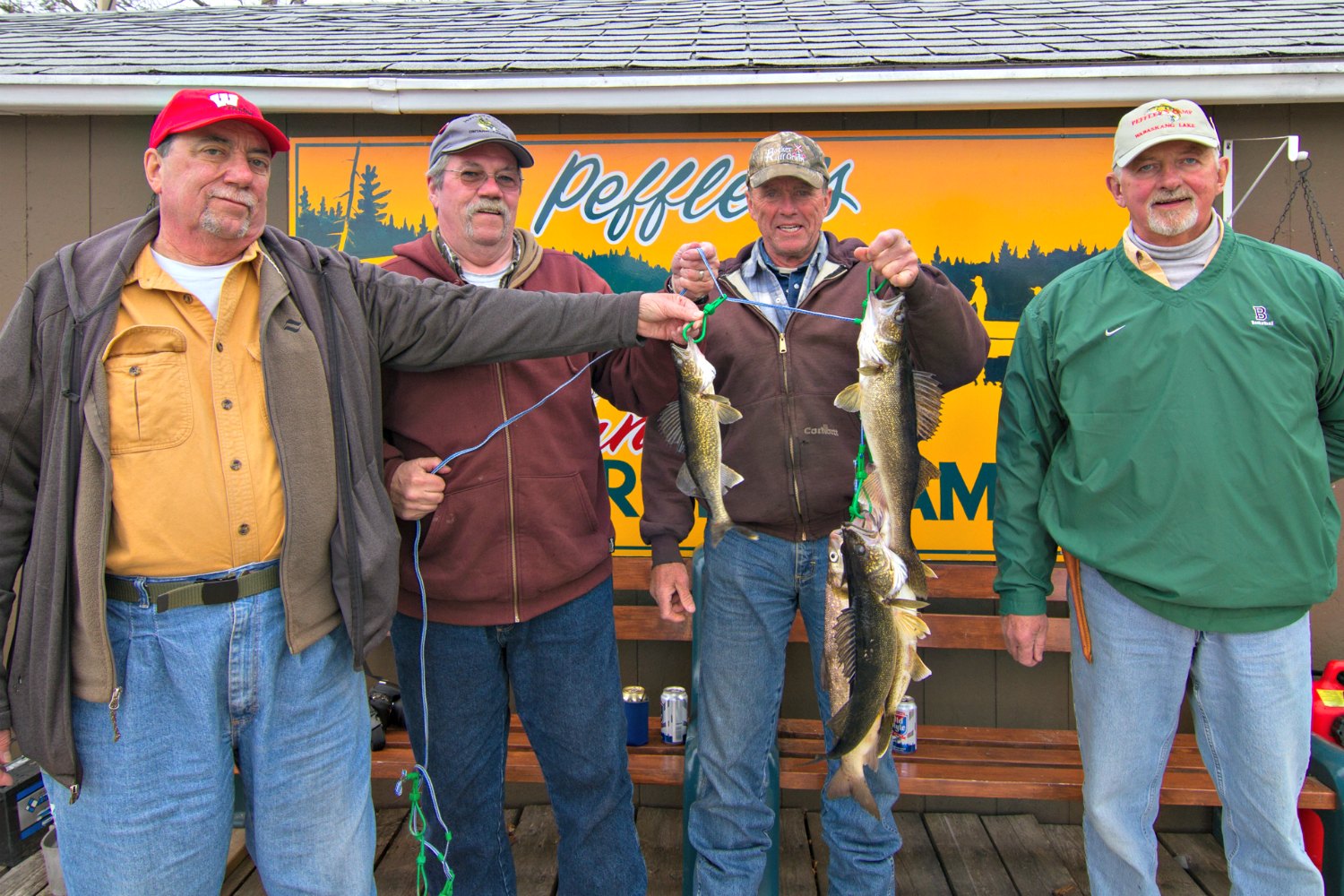 Dear Dave,
We want to thank you again for two wonderful trips this year. As you know most of our crew is rather "mature" and most of us have been coming up to Canada for about 35 years now. We have been to a number of camps but have been coming back to Peffleys every year since you took over from Jerry. It is by far the cleanest camp we have ever been to, whether you are talking about the grounds, the cabins or the boats. You and your staff have always been great to deal with.
Maybe most important to most of us is that the fishing is unlike anything we have ever found elsewhere in our travels. And your camp is right in the middle of the best fishing on the lake. We look forward to seeing you opening week this coming spring, hopefully with a more "normal" ice out.
Matt & Ralph Miller – Cottage Grove, MN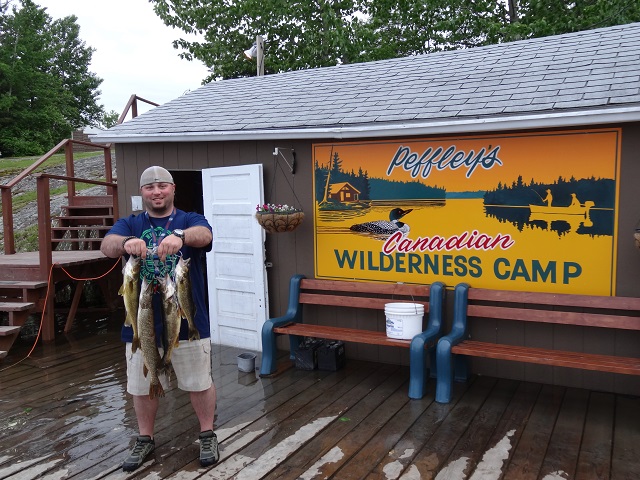 have been to on many other Canadian fishing trips and Peffley's Canadian Wilderness Camp is truly the definition of majestic. I have been going to Peffley's Canadian Wilderness Camp since the summer of 2011 and will continue to go from MANY years to come!! Every year my father and I go to camp, the cabins are clean and well taken care of, the hired staff is outstanding and helpful, and best of all… THE FISHING IS AMAZING!! Through the years we have experienced many types of different weather…….none of which has slowed the fishing down! Wabaskang is a one of the easiest to navigate Canadian Lakes I have ever f ished (NO GPS NEEDED!!). You are not more than 15 min away from camp with some of the best fishing spots for Walleye, Perch, Pike and Lakers a stone's throw away from the docks. When you dream of a Canadian Fishing Adventure……..Peffley's Canadian Wilderness Camp is that destination!! Once you leave camp, I guarantee you will be planning your next year's trip!! FISH ON
The Williams Family – Granger, IN
Our stay at Peffley's was an incredible value. For the money spent, we were amazed at the top quality of everything in camp. Exceptionally clean cabins, nearly brand new four stroke motors, high quality boat seats (not cheap plastic), and wow was our boat CLEAN when we got into it! Then when we got to fishing we quickly discovered just how good a fishing lake Wabaskang is, and just as Dave had told us, how good fishing was close to camp. We would highly recommend Peffley's Camp to anyone. As we discovered, you don't have to overpay to have a great trip.
K. Sibila – Canal Fluton, OH
Great fishing and tremendous hospitality!
S. Levesque & I. Tremblay – Val-Senneville, QC
The scenery we saw here was wonderful! You have a very nice place and we can't wait to come back! Amazing service too!
S. Vande Griend – Marshfield, MO
Great fishing, great camp. Can't wait to come back! Thanks!!
B. Clifton – Buffalo, MN
Glad we found you! A great time was had with good fishing and great accomodations. Hope to see you again. Thanks!
R & C Rathbun – Madrid, LA
Thank you for a great vacation. The camp is beautiful and clean.